Married to Amanda Ackerman and living near Market Deeping.
Career and Education
Job: Electronics Engineer
17 years experience designing radios for air traffic control. Experience in designing RX front end, TX power amplifier, control circuits, synthesisers, PSU etc.
MSC in Electronics, Computers and Management.
BEng (Hons) in Electrical and Electronic Engineering.
Hobby
Member of the Fenland Clarion Cycling Club.
First Cat road licence in 2001 and 2002.
Club record for 30 mile TT 1:07:38 (2006).
Club record for team 25 mile TT 2:48:16 (1998 with D Langlands and T Duckett).
Course record for Bourne Wheelers Witham-on-the-hill 11+mile 27:16.
Best for 10TT: 20:55
Best for 25TT: 57:50
Other Hobbies: Bird Watching, Walking, Reading
Other Web sites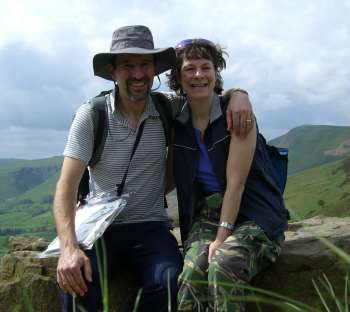 Phil and Amanda Ackerman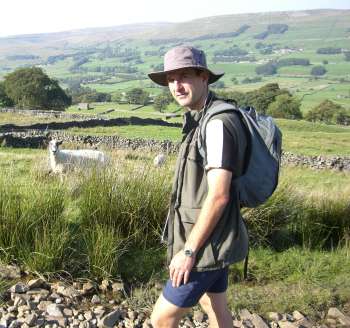 Phil Ackerman in the Peak District